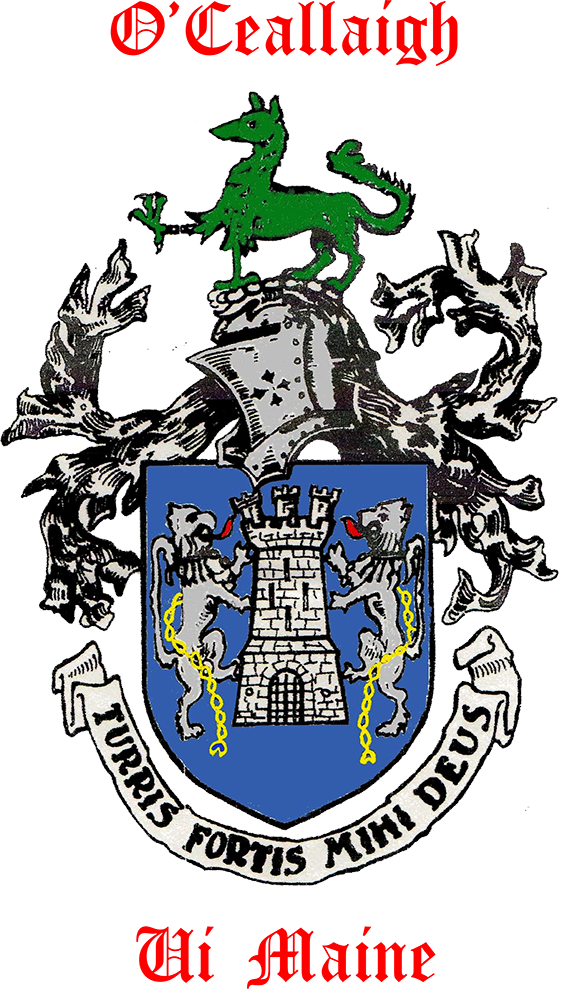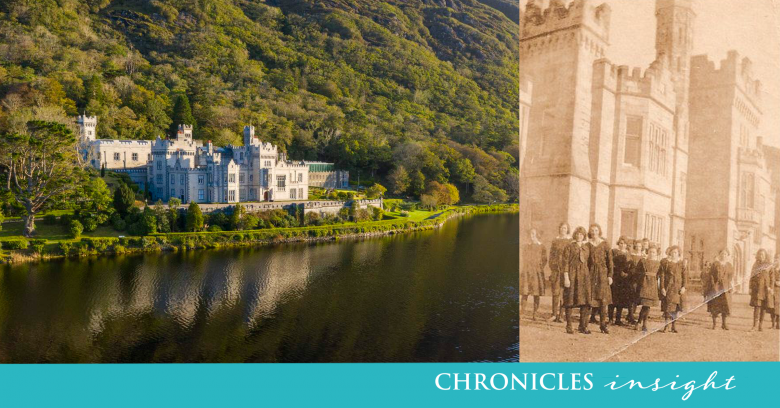 ---
In this issue:

Letter from the Editor
Contact Us
New Members
Christopher Kelly obituary
Tom Kelly story
A Yard of Cloth
Sites of Interest – Ancestor Network Limited – Ancestry of Joe Biden
Ireland Reaching Out – Kylemore Abbey
Website
Subscriptions to Kelly Clans
General Data Protection Regulations (GDPR)
---
Letter from your Editor – Judy Kelly Fausch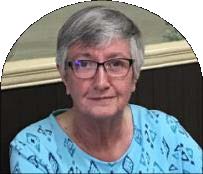 We extend our condolences to the family of Christy Kelly(RIP) whose obituary appears below. Photographer, John Kelly, known to many in the Kelly Clan, is his son. Long-time member and former Council Member, Timmy Kelly, is Christy's brother. He was also related to current Council members Joe Kelly from Northampton and Mary Kelly from Clare. Although not a member of our Kelly Clan, Christy always attended Gatherings held in County Clare and brought others with him.
I'm sure many people tuned in to the notice of the death of Cpt. Tom Moore (RIP) in England. Tom was recently made an honorary Colonel and also awarded knighthood by Queen Elizabeth II. During a time when we are experiencing challenges of various types all over the world, this man showed us that we can all help our fellow humans in some way, no matter what our circumstances are or how limited we feel our options are. He was a true inspiration to so many. Our world will miss him.
We appreciate your support as we continue to find ways to reach out to our membership while respecting the restrictions we all live under at this time.
Wishing you all the best as you stay safe and healthy.
---
Contact us with comments, questions, information to share.
Contact Us
---
Members – Thank you to all who have paid their membership fees.
New Members –
Failte Ui Cheallaigh (O'Kelly Welcome) to these new members:
Paddy Naughton, Ballinasloe, Co. Galway, IR
Randall McCaffrey, Boonville, Indiana, USA
Joyce Kelly, Silver Spring, Maryland, USA
---
Christopher (Christy) Kelly – Mullagh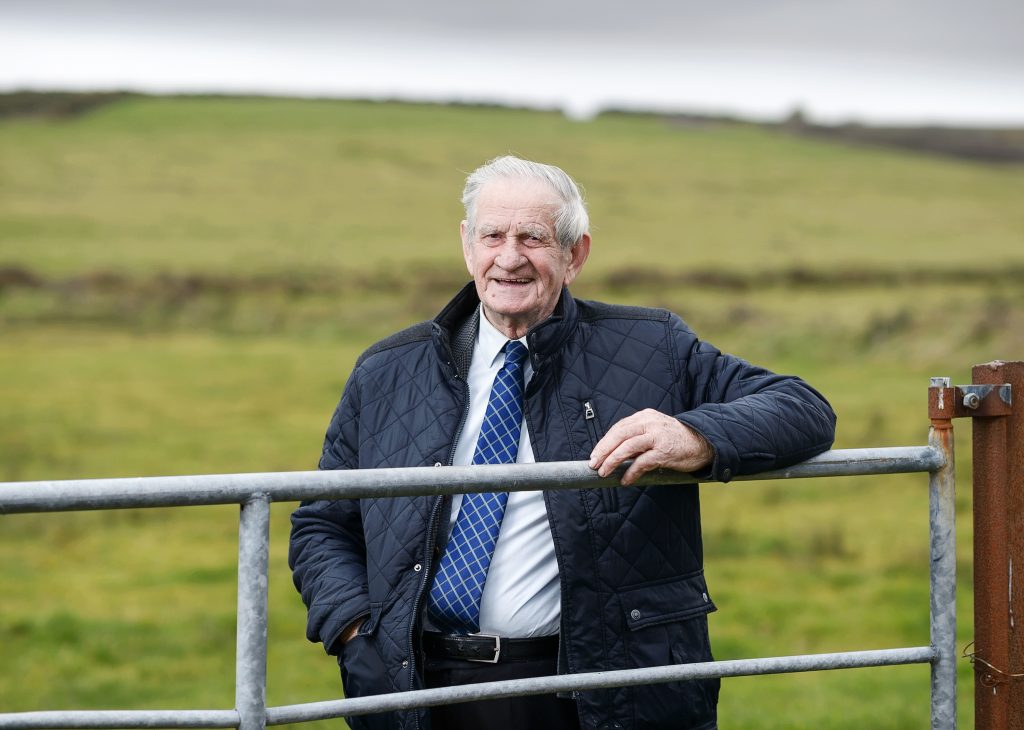 RIP – Christopher (Christy) Kelly, Mullagh
Christopher (Christy) Kelly, Finure, Mullagh, in his 92nd year at Milford Care Centre, husband of the late Claire.
May he rest in peace.
Sadly missed by his daughters Pat, Claire & Geraldine, son John, daughter-in-law Loretto, grandchildren, Shane & David Kavanagh, Niamh, James & Sean Kelly, his brother Timmy, sisters in law, nephews, nieces, grand nephew & grand nieces, neighbours & many friends.
In accordance with current Government guidelines a private family funeral Mass will take place on Friday 29th January at St. Mary's Church, Mullagh at 1pm. with burial immediately afterwards in the adjoining cemetery.
Family flowers only, with donations if desired, in lieu to Milford Care Centre.
---
[Editor's Note: The next two articles came from long-time Clan member and early founder of the Clan, John Kelly of Cappawhite, Tipperary. He has a wealth of information and interesting stories he has been most willing to share with us. He noted that Tom Kelly died about 1986, in his ninetieth year.]
---
Tom Kelly – Ballygriffin, Golden
One of the last of the old Brigade of that noble generation of Irish people who played their part successfully in winning from England the freedom we enjoy today. Tom Kelly of Ballygriffin, Golden in his ninetieth year, has said his last farewell. His death, which occurred peacefully at his family residence, has severed one of the final living links in County Tipperary with Michael Collins and the other National leaders of the War of Independence and the 1916 rising.
Tom Kelly was one of Tipperary's true gentlemen. He was a highly intelligent and widely read person who was always ready and willing to help his fellow man. He had the hand of friendship and the word of welcome for all who visited his residence. Throughout his long life, he was an exemplary Christian, husband, father and a true Gael.
At a youthful age he left the family home and farm to work in Dublin. As a very young man he witnessed the hardships and sufferings endured by the families of Dublin workers during the 1913 Great Strike of labours/workers. Tom Kelly was among the several thousands of young men who joined the Irish Volunteers immediately after their formation. A short time later he was sworn into the Irish Republican Brotherhood, the organisation that had kept the flame of Nationalism and Republicanism in Ireland between the Fenian Rising and Easter Week of 1916.
As a member of the Irish Volunteers, Tom Kelly was present at O'Donovan Rossa's funeral and was within a few feet of Padraig Pearse when he delivered his famous oration at the graveside of the old Fenian in Glasnevin in 1915. (Padraigh Pearse leader of the 1916 rebellion) Through his Irish Republican Brotherhood membership, Tom Kelly met most of the 1916 leaders. He was deeply saddened by the executions that followed the 1916 rising but counted himself lucky to escape the grip of England's iron hand after the Rising, and while many of his comrades were interned he was able to slip the net and returned to work. With his friend and commanding officer arrested and interned, Tom Kelly managed and ran Phil Shanahan's pub in Foley Street while the Hollyford (Co. Tipperary) man was in prison.
Tom Kelly continued his vital work for Ireland at this vital stage and was a key worker in the organisational teams that arranged the welcome homes meetings for the internees on their release. It was around this time that Tom Kelly first met a young Cork man, Michael Collins, and a friendship developed between them as fellow I.R.B. men that Kelly to the hour of his death was proud of. Though differing over the Treaty, Tom held a respect and a loyalty for Michael Collins that no one could shatter and would have been foolish to attempt.
Tom Kelly continued in his capacity in Shannon's licensed premises and became a central communications man and a highly trusted member of Michael Collins' intelligence network. Tom Kelly was a man who seldom spoke about those days but when he did he had a clear memory and a most interesting way of relating accounts of events of those exciting times. Mick Collins was ruthless as well as being a brilliant co-ordinator and leader. Tom Kelly once told me "that was why he was successful", he said. "He never hesitated to order an act to be carried out once he was convinced it was necessary. No one questioned his authority; we all accepted," Tom said, "that what Mick said was law."
Tom Kelly was the friend and comrade of Sean Treacy and Dan Breen in Dublin (famous Tipperary freedom fighters) during the War of Independence. He was among those chosen by Collins to move Dan Breen to the Mater Hospital after Breen's escape from Dromcondra Dublin (a shootout in a house where Breen and Treacy were hiding) He was among those who had a hand in helping with the organisation of Sean Treacy's funeral in Dublin. Tom Kelly was amongst the last people to speak to Dick McKee and Peader Clancy before their arrest and murder in Dublin Castle on Bloody Sunday 1920.
As the War of Independence ended, Tom Kelly was asked by his father to return to the family farm in Golden, which he agreed to do. It was at the time when the unity that brought about the success in the National Movement was about to show splits. Tom was not in favour of the terms of the Treaty but he was opposed to the Civil War that followed. He was offered an important position in the new state but Tom declined the
post. He always looked upon his role as a part he volunteered to play and would not accept reward for. Also he shunned the limelight and never wanted to highlight his activities.
Tom Kelly was the true patriot who was prepared to offer his life if necessary for his country. He felt it was his duty and as his duty, was a normal thing that did not merit the attention some sought in similar circumstances. The Ireland he worked, fought and lived for was not realised, he would readily confess, "in changing times we are doing reasonable well," he would add. Tom Kelly's contribution to Ireland was more than most people
gave. His love of his country and his loyalty to the cause of the Irish Republic was
great. We may have great men but never have better than Tom Kelly and his comrades of the Old Brigade.
John J. Hasset an Appreciation of Tom Kelly Clonmel Nationalist
Tom Kelly, By his son John Kelly
On his days off duty from the pub, Tom Kelly trained with the Dublin Senior Football
team. He was a brilliant footballer. Big Paddy McDermott, Captain of the Dublin team, begged my father to play for Dublin against Tipperary in the Bloody Sunday All Ireland. He refused point blank to play against his native Tipp.
Tom Kelly used to have hand-wrestling matches with Ml. Collins and when Collins lost, he would be a bad loser. This took place in Phil Shannon's Pub, Dublin.
Note: – The story behind Bloody Sunday 1920
On the morning of November 21, 1920, a group of men acting under the orders of Michael Collins, the IRA's Director of Intelligence, assassinate members of what was known as 'The Cairo Gang', which formed a significant portion of the British intelligence network in Ireland.
The shootings resulted in 14 deaths, including six intelligence agents and two members of the British Auxiliary Force.
That afternoon, the footballers of Dublin and Tipperary were due to meet at Croke Park in a glamour challenge game, with the proceeds designated for the Republican Prisoners Dependents Fund. A crowd of around 10,000 attended.
The game hadn't been underway long when Croke Park was stormed by trucks filled with Royal Irish Constabulary, Auxiliary Police and Military men, who were under orders to search the crowd given the suspicion that some of those involved in the shootings that morning were in attendance.
However, they opened fire on the crowd for a period of about 90 seconds, resulting in the deaths of 14 people, with up to 100 others injured.
Michael Hogan (age 24) A Tipperary footballer from Grangemockler, the only player killed on the day. A farmer, he was shot in the back and died as he crawled towards what is now the Cusack Stand side of Croke Park in a bid to find cover. In 1925, the GAA named the Hogan Stand in Croke Park after him.
---
A Yard of Cloth
In the old days, it was often said "that a yard of cloth was worth a farm" and one would see in the draper shops of the time, a strip of Brass one yard long and a half inch wide fastened to the edge of the counter and marked out in imperial measurement of inches, feet etc. The sight of the owner or the assistant draped out with a measurement tape hanging around their neck ready to go into action by measuring a neck, inside leg or arm length was a familiar sight to our parents and grandparents.
People made their own clothes or were measured for them by a tailor at the beginning of the twenty-century. This custom lasted down to the late sixties or early seventies when people made their own clothes. Nowadays in the twenty first century, the only people getting clothes especially made for them are the bride and her bridesmaids for that all- important day.
The draper played an important role in the lives of the community as it supplied: wool for knitting, cloth for the making of pants, suits etc and all other house necessities that a good seamstress would need which was generally the "Bean an Ti". In other words, he clothed the population in his immediate area and extended this influence to the catchment's area of a town through the family connections and relationships.
Daniel Kelly of Gurteen Donohill Co. Tipperary opened his draper shop in1884 in Kickham's street now owned by Horkan & Fitzgerald. He was joint secretary in the "Plan of Campaign" and when New Tipperary was built, felt he should leave his premises and move up to New Tipperary as a mark of support for the people of Tipperary and his customers. He resided at ?? and when the Plan of Campaign was over, he moved to the present premises of Davis Street as his own original premises in Kickham Street was gone.
The early part of the twentieth century in Tipperary and its hinterland witnessed a lot of hardship for both poor and landless. The landed people also experienced a different poverty. They were self sufficient in food: growing their own potatoes (spuds), killing and salting the pig, rearing fowl for the dinner, their own vegetable gardens etc. They had solid assets in the security of the land but they had as a rule no cash until they went to the fairs and sold the bullock or Bonham (young pig). This selling of agricultural products occurs at fair days and generally before Christmas when cash was needed.
The businessmen of the day realized that the farmer had no cash but had the potential to pay. The system of put it down in the "BOOK" was established where the buyer would use his creditability with the shopkeeper and buy items he wanted on credit and would pay when the harvest would occur or whenever he would sell a product from the farm. This system was a symbiotic relationship between shopkeeper and customer where both benefited. The shopkeeper by selling his goods and the customer in getting what he wanted.
The customer would often only clear his account once a year and then would expect a discount or as they would say, "could you throw off a few bob off the bill" or often expect a cheap item thrown in for good luck.
---
Sites of Interest
[Editor's Note: The following is shared from Clan member and former long-time Council member Bernie Kelly. This is taken from Ancestor Network Limited. I had not been familiar with that group before. Looks very interesting, as well as helpful. I have left in the reference URLs for your convenience.]
The Irish Ancestry of Joe Biden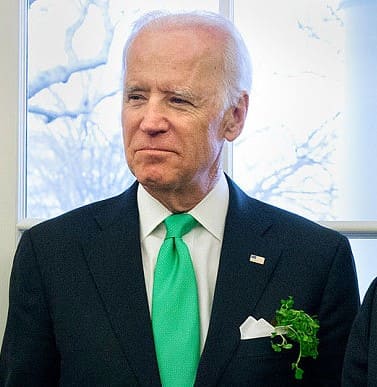 Back in 2019, our team of genealogists conducted research into then former Vice-President Joe Biden. Now, having won the popular vote in the recent US presidential elections, we are delighted to once again share the research showing how Joe can trace his Irish family roots back to the time of the famine in Ireland. We identified that his forefathers left Ireland from Carlingford, Co. Louth on the East and from Ballina in Co. Mayo on the West coast of Ireland in the 1840's. To find out more and view some of the original sources, click here to see our research. We hope you enjoy this and remember, if you would like to find out more about your Irish heritage, feel free to contact us today. If you would like to read more about Irish Ancestry, we have a selection of ancestry books in our store. Why not check out our e-book "Tracing your Mayo Ancestors" and maybe you are related to Joe Biden!? Check out our book store here.
---
[Editor's Note: Many people follow this site and enjoy the variety of information that's available. Thanks to Mary Kelly for often noting interesting pieces to check out.]
Ireland Reaching Out – Kylemore Abbey
The magnificent Kylemore Abbey is located on the site of Kylemore Lodge in the civil parish of Ballynakill in County Galway. The building has seen a number of incarnations over the years: from private home to convent; from prestigious boarding school to world-renowned tourist destination. It cannot be denied that there is something about this beautiful building and its remote location that draws people in.
Find out more about the building itself, and the people associated with it, in our Insight article.
---
Contact Information for some Sites of Interest:
Ancestor Network Limited
(Irish Genealogy Research)
Ireland Reaching Out (Ireland XO)
(Purpose: To build lasting links between the global Irish Diaspora and parishes of origin in Ireland.)
Treasury Irish American Heritage Center
---
Website
If anyone is having difficulty logging onto the site or accessing/using the forum, please e-mail Gerry Hegarty at admin@kellyclans.ie
---
SUBSCRIPTIONS TO THE KELLY CLAN
Payable Annually
| | | | |
| --- | --- | --- | --- |
| | FAMILY | SINGLE | LIFETIME |
| EU | 30.00 | 25.00 | 250.00 |
| AUS $ | 50.00 | 42.00 | 410.00 |
| CAN $ | 45.00 | 38.00 | 368.00 |
| GBP | 28.00 | 24.00 | 220.00 |
| US $ | 35.00 | 30.00 | 285.00 |
For PayPal, go to the registration page, www.kellyclans.ie and JOIN US.
Contact Tina O'Kelly, tinaokelly68@gmail.com, for direct deposit or with questions
or
to pay with a cheque, in the currency of your country, to:
Tina O'Kelly, 1 Cois na Feadan, Caragh Road, Naas, Kildare, IR
---
General Data Protection Regulation (GDPR)
Individuals have privacy rights in relation to the processing of their personal data.
This is a European Union-wide framework which changes the rules on data protection. It provides for a more uniform interpretation and application of data protection standards across the EU.
The Data Protection Act 2018, which was signed into law on 24 May 2018, changes the previous data protection framework, established under the Data Protection Acts 1988 and 2003. Its provisions include:
–Establishing a new Data Protection Commission as the State's data protection authority
–Transposing the law enforcement Directive into national law
–Giving further effect to the GDPR in areas where member states have flexibility (for example, the digital age of consent)
The above is taken from http://www.citizensinformation.ie
Further information is available at: www.dataprotection.ie or www.gdprandyou.ie
Kellyclans.ie Privacy Policy is GDPR compliant and can be viewed here. PRIVACY POLICY
---