Summer 2018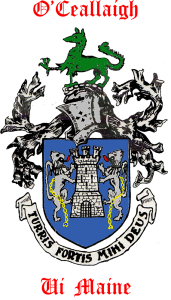 ---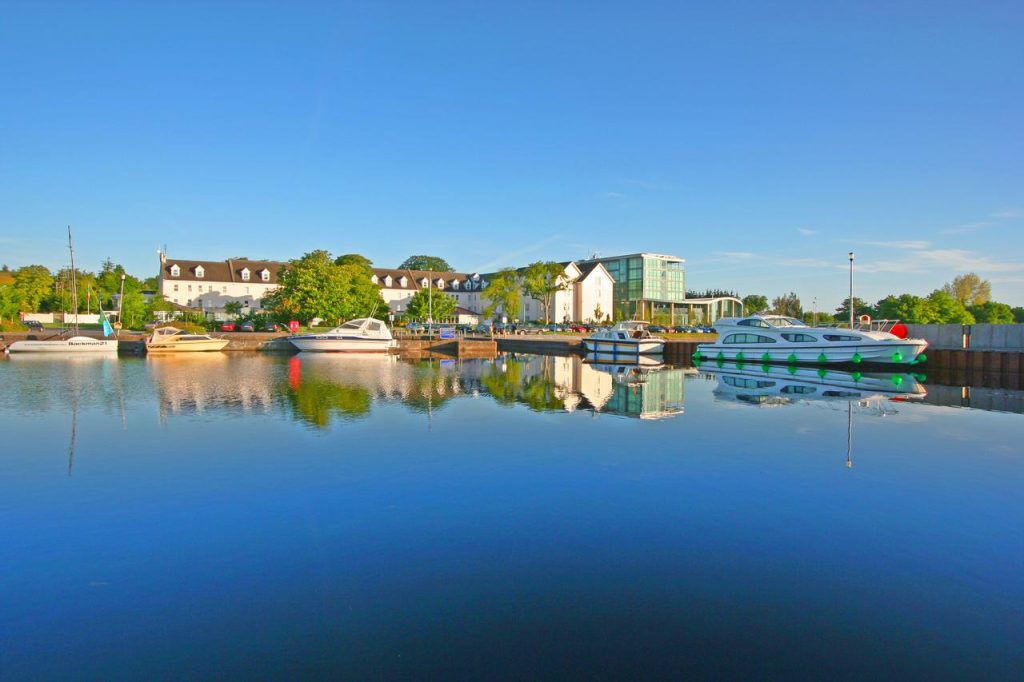 Kelly Clan Gathering 17, 18, 19 May,  2019
Hodson Bay Hotel in Athlone, Co. Roscommon
(overlooking the Shannon River)
Contact a Council member if you have ideas for the Gathering, know anyone in the Athlone area who would like to be more involved, or have suggestions for places to publicize this Gathering as plans are being finalized.
---
In this issue:
Provisional Programme for the 2019 Kelly Clan Gathering
Tributes to a long-term friend of the Kelly Clan, Bishop Fiachra O'Ceallaigh OFM
Council Member Joe A Kelly has shared an incident passed down from his ancestors, and touching on the movement of his branch of the Clan from Co. Roscommon to Co. Clare
An article on the O'Davorans who are, perhaps, best known for founding a school mainly devoted to the study of the ancient laws of Ireland (Brehon laws)
General Data Protection Regulations (GDPR);
---
Letter from your Editor – Judy Kelly Fausch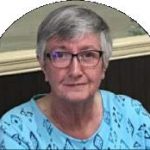 In some recent reading, I came across a mantra which states: "There's a reason the rearview mirror is so small and the windshield is so large. It's because where you're headed is much more important than where you've been." There are many times when that thought would come in handy. As I'm preparing the newsletter, though, I am so pleased to know we have many members with a wealth of knowledge about where their ancestors have been and are willing to share with the rest of us. How much richer our lives are for knowing about those who came before us.
In this issue, we share some tributes paid to recently deceased Bishop Fiachra O'Ceallaigh, Honorary Founder Member of our Kelly Clan. Mary Kelly and Tom Mernagh attended the funeral Mass and burial on behalf of the Clan. Many of us have warm memories of him at the Gathering in 2001 at the Bellbridge House in Spanish Point, Co. Clare. And, thanks to Council member Joe A Kelly for sharing an incident passed down in his family which makes history more personal for all of us. An article about the O'Davorans and the Brehon Law notes some very forward-thinking for its time.
Please note the information about the General Data Protection Regulation (GDPR) in this newsletter with links to sources to answer any questions you may have.
---
Contact us with comments, questions, information to share.
Contact Us
---
Membership Renewal
Members
 Thank you to all who have paid their membership fees.
New Members
 Failte O'Ceallaigh (O'Kelly Welcome) to these new members:
–Randall Kelly, VA, USA
–Robert Kelly, Auckland, NZ
–Cath Trindle, CA, USA (Lifetime member)
SUBSCRIPTIONS TO THE KELLY CLAN
Payable Annually
Family – €30.00 Single – €25.00 Lifetime – €250.00
Payment can be made by PayPal at clankellyinfo@gmail.com
New members can join Kellyclans.ie here
Existing members; we will be in contact with you shortly with information on how you are able to renew via the website.
Or
with a cheque, in the currency of your country, to:
Bernie Kelly, Aisling, Tyrone, Kilcolgan, Galway, IR H91AD78
Check Exchange rates: www.xe.com/currencyconverter/
---
Kelly Clan Gathering 17, 18, 19 May, 2019
Hodson Bay Hotel, Athlone, Co. Roscommon
The format for the Gathering has changed this year. The cost delegates will be asked to pay will be for their hotel stay made direct to the hotel and a €20 registration fee payable to the Clan.
The hotel cost will include the Saturday evening gala dinner and bed and breakfast. Other meals will be payable to the hotel as an extra.
The Council have reserved a number of rooms at the hotel and the cost will be:
2 nights B&B with Saturday night gala dinner – €190 per person sharing a double or twin room/€240 per single room
2 nights B&B only – €170 per person sharing a double or twin/€220 per single room
1 night B&B only – €90 per person sharing/€120 per single room
Make reservations directly with the hotel 9am – 6pm local time
+353 90 644 2005
Mention that you are attending the Kelly Clan Gathering
email Mary Kelly (maryk@kellyclans.ie) to note your registration.
BOOK EARLY!
PROVISIONAL PROGRAMME
Friday afternoon/evening – Check-in, Registration and presentation by Rev. Dom Celsus; Workshop style DNA session with Aidan Kelly; Pre AGM "Business" meeting for all to attend.
Saturday morning – Presentations: DNA update by Aidan Kelly (Australia); Genealogy by Cath Trindle (USA) with discussion groups to follow.
Saturday afternoon – There will be an option of an organized coach trip to the Aughrim Interpretive Centre. This will take approximately 3 hours and will be dependent on numbers interested. A small charge will be incurred to cover the cost of the coach.
For those wishing to choose their own activity, there are a number of options, including a boat trip on the River Shannon to the nearby town of Athlone; a visit to Clonmacnoise, or even a round of golf!
Saturday evening – Gala Dinner with after dinner speaker and music session.
Sunday – Mass at the local church, celebrated by Rev. Dom Celsus, followed by AGM.
---
RIP: BISHOP FIACHRA Ó CEALLAIGH OFM
Posted on July 31 2018 in News

Our brother, Bishop Fiachra Ó Ceallaigh OFM, died on Sunday 29th July 2018.
Born in 1935, Bishop Fiachra was a native of Ennis, Co. Clare, Ireland. He joined the Franciscan Order in 1953, entering the novitiate in Killarney and was ordained a priest in Rome in 1961.
He carried out different ministries in education and held different roles within the Order, including Provincial Secretary for Formation and Studies. He was elected Minister Provincial of the Province of Ireland in 1987 and in that role, he was instrumental in the creation of the Union of Friars Minor of Europe (UFME). In 1994 he was chosen to be an auxiliary bishop in the Archdiocese of Dublin and was conferred with episcopal ordination on 17th September 1994, the feast of the Stigmata of St Francis.
Fiachra was a committed Franciscan friar and a dedicated priest and bishop. May Christ's faithful servant enter into the joy of his Lord.
–from Franciscans Dublin Adam and Eve Friary www.franiscansdublin.ie
Tributes paid to Catholic bishop who focused on 'plight of asylum seekers'
Fiachra Ó Ceallaigh became the first Franciscan to serve as a bishop in Ireland for over 170 years
From the Irish Times Mon, Jul 30, 2018, 22:14  Patsy McGarry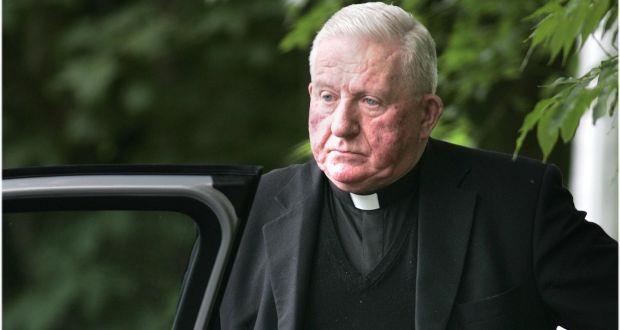 Requiem Masses will be held in Dublin and Ennis, Co Clare this week for Bishop Fiachra Ó Ceallaigh, former Auxiliary Bishop of Dublin, who died on Sunday aged 84.
Archbishop Martin described him as "an outstanding witness to the motto he took on his episcopal appointment 'Dia Ár Misneach' (God is our courage), particularly so as he struggled with illness for the last several years since his retirement."
He also commended his "tireless work promoting the Irish language in the diocese in his work with Coiste Tréadach." 6
The Catholic Primate Archbishop Eamon Martin said he had always heard Bishop Ó Ceallaigh "spoken of as a kind and deeply devout pastor who faithfully served the people of Dublin as auxiliary bishop for 15 years".
His interest in "the plight of asylum seekers and refugees was always to the fore at Bishops' meetings," he remembered. He was "a warm and caring man, who despite ongoing illness, was well known for his dedication, wisdom and generosity of spirit," he said.
His remains will repose at Adam & Eve's Church on Merchant's Quay from 4pm on Wednesday.
Reception of his remains with Archbishop Diarmuid Martin will take place in Adam & Eve's at 7pm. Requiem Mass (in Irish) will be on Thursday morning at 10.30in the Pro Cathedral with Fr Liam O Cuiv as principal celebrant.
On Thursday evening there will also be prayers at the Franciscan Friary in Ennis, Co Clare followed by Requiem Mass there at 11.30 am on Friday. Burial afterwards will be in Lisseycasey.
–from Irish Times, 30th July 2018
Comment from Dr. Joe Kelly, Oranmore, Council Member and Clan Historian, in response to a question about the ancestry of Bishop Fiachra O'Ceallaigh:
"He was an only child of Sean Kelly who was (Eamon) De Valera's agent in County Clare when Dev was Teachta Daile (MP) for Clare. When Dev became President, Sean became TD. Fiachra was his son's Franciscan name. His real name was Sean. He was a Hy-Manian."
Editor's Note: Teachta Dail (TD) is a member of Dail Eireann, the lower house, and principal chamber, of the Oireachtas (Irish Legislature.) MP is a Member of Parliament.

---
"Copy of story as told to Uncle Jack at Knocknahilla, in 1932."
–from Council member, Joe A Kelly
One night in 1796, as John Kelly of Knocknahilla, Mullagh, Co. Clare, sat by his fireside with his father Diarmuid, a huge fire of turf blazed up the open chimney, the door was flung open and two young men rushed in. They were Teige and Patrick, sons of Diarmuid's brother Patrick who had died some years before.
"Uncle we have great news, a Rising is arranged so we will have war, thank God."
"That is bad news," said Diarmuid, "very bad news."
Teige almost shouted "It is splendid news. All the smiths in the Country are working night and day making pikes; we will hunt the murdering Sasenach out of the Country and make Ireland free again."
After a pause Diarmuid nodded to his son, who went to a locker and produced a jar of whiskey, tumblers and corresponding toddy glasses, which strange to say were beautiful cut Waterford glass and were part of a wedding present from the old man to his son two years before. The steaming kettle was taken off the hob, the punch was made and Diarmuid raising his glass gave the toast "To Peace." Teige sprang to his feet and with the words "I drink to war" drained his tumbler, placed it upside down on the back of his left hand and resumed his seat. "I drink to peace," replied Diarmuid and doing as Teige had done then placed the tumbler on the table and sank into his chair, placed his elbows on his knees and supporting his head with his hands gazes at the fire with such a face of trouble that the young men said not a word but looked at him with astonishment.
After five minutes of unbroken silence Patrick said: "Uncle why are you against the war which we all hope for and I wish from my heart that it broke out this night."
"My boy if you knew as much about war as I do you would withdraw that wish."
The three young men jumped to their feet and John said, "Father what do you know about war?"
"Pledged to silence, but I see the time has come when that silence must be broken and you must know the history of your family, of its glory and of its suffering so that you will be fortified and able to endure the troubles which are about to come to us again. John, fill the tumbler as the story is long and painful."
The tumblers were filled with steaming punch and the old man rising to his feet the others joining him and raising his glass on high "the Kellys of Hymany and never forget your blood."
The young men drank in silence, resumed their seats and for more than an hour not a word passed their lips, but they missed not one word of the Story told by Diarmuid.
"In 1744 when Prince Charles Edward raised an army in Ireland, Colonel John Patrick O'Kelly hereditary Prince of Hymany who lived at Aughrim (Ochram) Castle, raised and commanded the Connacht Regiment which he took to Scotland to fight for the Prince, and was at the battle of Stirling.
One day some soldiers were passing through the defile below, a boy whose family lived in the cave next to ours looked out in curiosity. He was seen; the Hessians swarmed up and butchered the family of nine persons. Luckily they missed our cave.
After seven years we left our hiding place, dropped the "O" to our name for safety and went to live in a small house at Ballyala, near Ennis. 8
After a short time, information was given to a Cromwellian settler, named Burton, who lived some miles away at Carnelly, that the Kellys were suspects as they appeared of better class than they pretended to be and should be dealt with accordingly.
Burton acted at once, ordered out his troop of horse and retainers and galloped to Ballyala.
Once again Providence intervened. An acquaintance of Burton's who had become friendly with me sent a messenger on a fleet horse with a warning.
My mother, two brothers and I rushed from the house taking only what was left of our gold, and screened by some bushes, gained a small wood on top of a hill half a mile distant. We had scarcely got to our hiding place when our house was surrounded and in a few minutes was in flames.
We were again homeless, we decided that only in a remote wild district could safety be found, so set out for West Clare and within a year settled in this house, bought a few hundred acres of land and the "Kellys" found peace at last. My mother did not live to enjoy that peace, privations and suffering had broken her and you know her grave, unmarked as a peasants.
Shortly after her death I married; my brother Patrick settled at Cree where you Teige and Patrick live and my youngest brother Thomas settled in Dysart.
When we came to Knocknahilla we pledged ourselves to be silent as to our blood and heritage until the day should come when it would be well to speak. I know that day has come.
Teige that is why I wish for peace for we are not strong enough to fight the Sasenach as yet, but fire and sword will not always prevail and I feel that the day will yet come when the English will flee from Ireland and only God knows when that day will dawn.
The outline of the Pedigree is as follows:
1) John Patrick O'Kelly of Aughrim Castle, Hereditary Prince of Hymany had issue.
2) Diarmuid (whose tale is above) and Patrick and Thomas (Thomas of Dysart had a son Patrick, who sold the farm and emigrated to America. He had one daughter, who married Henry Stuarch, Professor of Philosophy, in Stanford University, USA. She was in Clare about 1913 looking for relatives. She went to Lissane.)
3) John married 1796 and they had issue:
4) John married Margaret McAuliffe and other daughter, Kitty married P. Lynch (1820)
Above as told to me by John McAuliffe O'Kelly son of John (4) at Knocknahilla, in 1924. I have the only tumbler and toddy glass that remains of the set given in 1796.
Signed: John O'Kelly-Lynch 24th August 1932
Old wedding ring blessed by Pope Clement presented by Jesuit to:
Emily McNamara,1735, 20th October Catherine Neylon
Margaret Burns Bridget Miniver
Margaret McAuliffe Bidelia O'Kelly (our grandmother from Lissane)
Emily Lynch Louisa O'Kelly-Lynch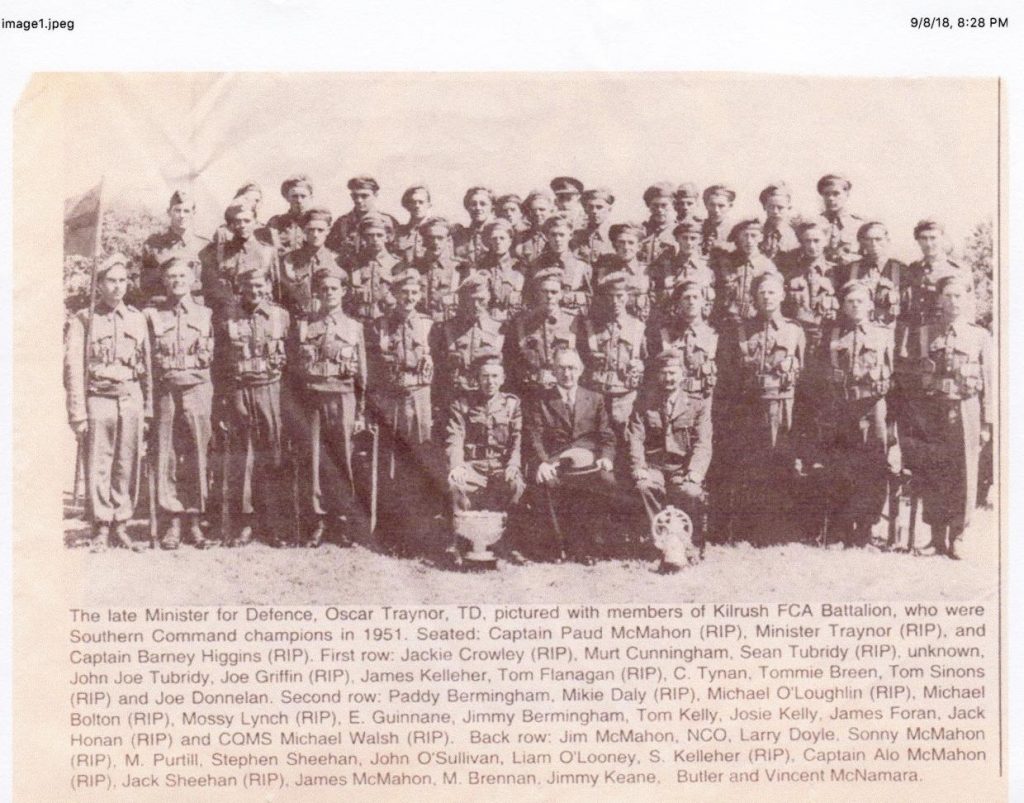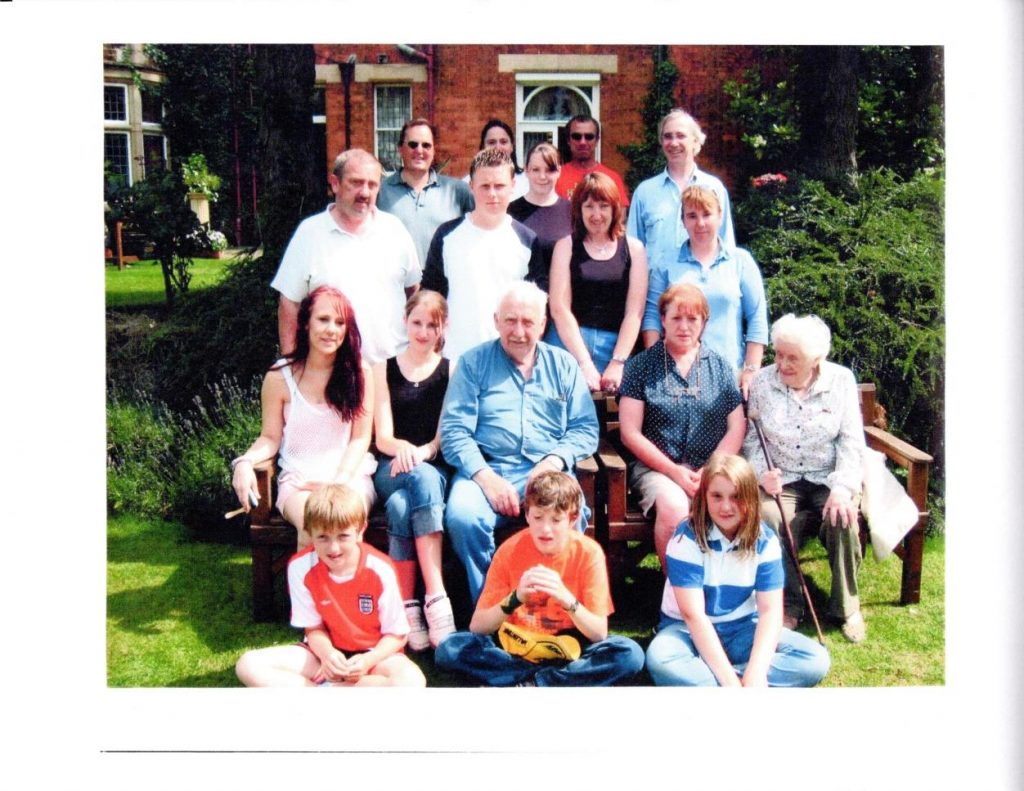 ---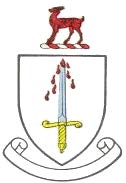 Ó Dabhoireann the ancient name
From whom thereafter they were all named
The goodly tribe, gentle, famous, gifted
A branch, the clusters of which were always lovely.
The Ó Dabhoireann or O'Davorans were a sept descended from the Eoghanacht, one of the royal families of Munster, who acquired land and property in the Barony of Burren and went on to distinguish themselves in a particular manner during the medieval era. A good deal of documentation is available on the extent of their property and on their literary activities, since they founded a school mainly devoted to the study of the ancient laws of Ireland. The O'Davorans were academics by descent and profession and their homes became open houses for visiting scholars and historians whose hospitality was well appreciated:
The race of the Ó Dabhoireann whose generosity is everlasting
The one abode of the school's yellow garbed brehons.
("The yellow garbed brehons" alludes to their practice of donning a yellow gown when delivering judgement) because it was here within the confines of the stone fort at Cahermacnaghten that the students gathered for instruction. This well-known ringfort stands two miles from Noughaval and is reasonably well preserved, having been built with large limestone blocks. The interior has been filled in but there are indications of small structures having been erected both within and outside its walls. The place was once known as O'Davoranstown because of the extra accommodation built around the fort. The great Irish scholar Duald MacFirbis completed his studies here as did many other students. He, however, went on to compile a most extensive treatise on the genealogy
of Irish families.
Records show that the school was founded by Gillananaev O'Davoran, about 1500, and continued in use for several centuries as a centre for the study of the Brehon Laws. Domhall O'Davoran emerges as the most erudite principal of the school and a folio of manuscripts which he faithfully copied on all aspects of the Brehon Code is preserved in the British Museum (Egerton No. 88). They give us a good insight into the terms of these laws
which were accepted as codes of behaviour at community level and also provided certain penalties for transgressors. Sections dealing with cattle stealing, trespass, damages, assaults, debts, fines and obligations were all embodied in these laws and any man who injured a neighbour was liable not only for a fine but also held responsible for nursing the wounded party back to health. When the main tract on marriage and the rights of women was written down it was seen that they had achieved extensive privileges of a liberal nature. With the introduction of English law here, however, their status was again demeaned and some rights which were accepted in the 10th century were not fully recovered until the present century.
The pedigree of this learned family has long since been assembled in a comprehensive fashion by Muireadeacht O'Briain, a descendant of Magnus O'Davoran who is described as "a man of gentle blood and of fair education."
Another interesting well–written family record is the will or covenant drawn up by the two sons of Gillananaev Ó Davoran, Aodh and Cosnui, and it relates to the future disposal of parts of the lands of their father and grandfather consisting of two "ploughhands homesteads and other appurtenance".
Further Reading:
Macnamara, Dr. George U., 'The O'Davorens of Cahermacnaughten, Burren, Co. Clare' in "Journal of the North
Munster Historical Society" vol. 2 (nos. 2, 3 & 4) (1912-1913).
O'Donovan, John and Eugene Curry, "The antiquities of County Clare: letters containing information relative to the antiquities of the County of Clare collected during the progress of the Ordnance Survey in 1839." Ennis,
Clasp Press, 1997
O'Davorans http://www.clarelibrary.ie/eolas/coclare/genealogy/odavoran_family.htm
Burren Law School https://www.burrenlawschool.org/law/about–burren–law-school
---
General Data Protection Regulation (GDPR)
Individuals have privacy rights in relation to the processing of their personal data.
This is a European Union-wide framework which changes the rules on data protection. It provides for a more uniform interpretation and application of data protection standards across the EU.
The Data Protection Act 2018, which was signed into law on 24 May 2018, changes the previous data protection framework, established under the Data Protection Acts 1988 and 2003. Its provisions include:
–Establishing a new Data Protection Commission as the State's data protection authority
–Transposing the law enforcement Directive into national law
–Giving further effect to the GDPR in areas where member states have flexibility (for example, the digital age of consent)
The above is taken from http://www.citizensinformation.ie
Further information is available at: www.dataprotection.ie or www.gdprandyou.ie
Kellyclans.ie Privacy Policy is GDPR compliant and can be viewed here. PRIVACY POLICY
---
Sites of Interest (especially for those involved in Irish genealogy):
Ireland Reaching Out www.irelandxo.com
Irish Lives Remembered www.irishlivesremembered.ie