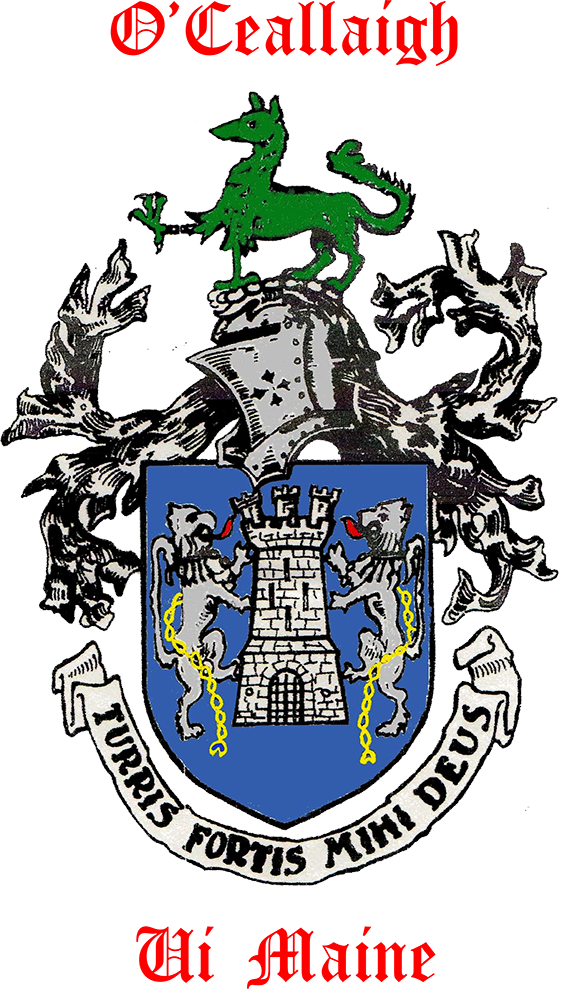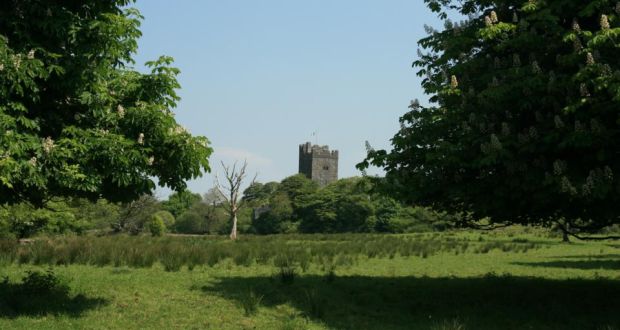 In this issue:
Letter from the Editor
yDNA Study
Chart of The Mayo/Philadelphia Kellys?
Kellys of Dysert O'Dea, Co. Clare
Sample from Ireland Reaching Out
Membership Drive
New Members
Contact Us
Website
Subscriptions to Kelly Clans
General Data Protection Regulations (GDPR)
---
Letter from your Editor – Judy Kelly Fausch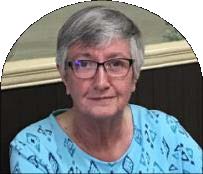 We are entering a new phase for our Kelly Clan with several new members on the Council and suggestions for ways to go forward. We have numerous issues to sort out and are looking more carefully at just how this group will be continuing in the near future. If you have ideas to share, please make use of the Council names and contact information. We'd like to hear from you.
As newsletter time rolls around, I'm always amazed at the interesting stories I'm given to share. Putting this together can be a real treat. As noted in two of our articles, DNA plays such a big part in family history research these days. But this still leads back to the sharing of family stories about real people in real places. A big thank you to all the people over time who have been so willing to share these stories. I'd like to add that if you find errors in any of these, they can be attributed to your Editor. Please let me know.
---
Members – Thank you to all who have paid their membership fees.
New Members –
Failte Ui Cheallaigh (O'Kelly Welcome) to these new members:
Michele O'Kelly Browne
Brian Ó Ceallaigh
Barbara Bergin
---
Contact us with comments, questions, information to share.
Contact Us
---
[Editor's Note: The next 2 articles speak to the value of following up on information received from the Kelly ftDNA project which is ongoing. If you have an interest in DNA research for your family, contact our DNA Coordinator, Aidan Kelly, email address above.]
---
Ongoing review of yDNA study conducted by DNA Coordinator Aidan Kelly
Following is an email contact from Steve Kelly. Aidan Kelly, the Kelly Clan DNA Coordinator, has recently reviewed Kelly GROUP 10 on the yDNA study.
Steve believes that his paternal Kelly family forms part of the County Mayo Kellys that includes one of the most famous Kellys, Grace Kelly (see the chart below).
Group 10 has been on the board for a while but there was no connection with Grace Kelly's family until Steve put his hand up.
Interestingly the link between Steve's search and the Kelly yDNA study came through FACEBOOK.
Given the interesting likelihood that Steve was related to Grace Kelly, the yDNA team encouraged him to test. The 37 marker results placed Steve in GROUP 10 and then that was reviewed to see who was in it.
GROUP 10 now has 13 members which includes others from Mayo.
There is still work to be done to put together the narrative of this group. Some of GROUP 10 have also done BIG Y testing and this places the group in a mixed bag of surnames.
The GROUP is Z251+
This means that the GROUP is strongly Kelly but also may have come from Scotland at some stage or vice versa. More work is required to figure it all out.
End of Story for now but there are many more.
The Mayo / Philadelphia Kellys?
(1 -41
John Kelly m Mary O'Malley – the first known ancestral generation (born 1780?
(2)- 42
Bernard (b1810?)
Michael (3rd GGF) 1795-1863
Cathal m O'Connor
(3) – 43
John H Kelly m Costello
(1857-1944) to USA
Martin 1839-1933 m Chambers Kilmore, Newport, Mayo
Henry Kelly m Sherridan (1840 -1933)
(4) – 44
John B Kelly m Major
Patrick 1873-1946 emigrated to USA died in Chicago
Thomas (1860) m Healy
(5) – 45
John B Kelly II and Grace Kelly
Martin Joseph 1920-1998 m vandyne
Patrick (1895) and others
(6) – 47
John B Kelly III – currently living
Martin Joseph Jr Living (b1949)
Father Vincent Kelly and others
(7) – 48
And others – line is strong
Steve (FTDNA KIT 917334) b1986
And others – line is strong
(8) – 49
Taylor Kelly (b2012)
[Editor's Note: This next article was submitted by John Kelly from Cappawhite, Co. Tipperary. He noted that he had received this information quite some time ago from Joe A Kelly, Northampton, England, since they have often shared various histories. They are also cousins, as shown by DNA matches. Per Joe, the Bridget Kelly mentioned in this article is his mother. (He is a Kelly on both sides of his family.) This information was originally compiled by Ray Kelly, Florida, USA, nephew of Joe Kelly. It appears that member Elaine Kelly, Australia, is also related.
Some of our readers may remember that Joe had submitted an article for the Summer 2018 Newsletter #70 which also indicated that some of the family had migrated from HyMany country to Co. Clare.
This is another example of family genealogies being traced and some of the conclusions later verified by DNA testing. Both Joe Kelly and DNA Coordinator Aidan Kelly believe that this line may be related to the famous/notorious Ned Kelly and are hoping at some point to have the DNA samples to prove that.]
---
Kellys of Dysert O'Dea, Co. Clare
John Kelly, Cappawhite, Co. Tipperary, Joe A Kelly, Northampton, England, Ray Kelly, Florida, USA
NI0328] Bridget, who descended from the Kellys of Dysert was the eldest daughter of Thomas Kelly who came from Drummina. The oldest record we have of the Kellys of Dysert is on a head stone in the old ruined church at Dysert. The inscription reads, 'God rest the soul of Darby Kelly died 11 July 1787, Erected by his son, Patrick.' Darby lived in Drummina. Drummina, which means 'Little Hills', is a fine farm location in the townland of Dysert, nestling into the northern flank of a hill, with a view of the Burren hills opposite.
Dysert is a beautiful and ancient settlement in lush green pasture and hill country, about eight miles north of Ennis, in County Clare. A clear shallow river runs through the district from Loch Ballycullinan, and there are at least two ancient wells that provide sweet water, and an ancient Bronze Age burial chamber, the Mollaneen wedge tomb, which dates from about 1500 B.C. The first known name of the settlement was Dysert Tola, after St. Tola who founded his church here in the 8th Century.
It is a deeply historic site: in 1318 A.D. at the Battle of Dysert O'Dea, the local O'Dea's, who had been dominant in the area since the 9th century, broke the power of the Normans in the region (then known as Thomond), stopping the advance of Richard de Clare into Clare, killing him in the battle, and holding back the English thrust into Munster for over two centuries. Religious friction was a running sore in the district.
This district was in many ways the front line where traditional Gaelic Catholicism and Tudor and Stuart Protestantism met face on. In 1649, Cromwell's lieutenant and son-in-law Ireton (the man who signed the death warrant for Charles I) arrived in Dysert. The local O'Brien lord, Lord Inchiquin, had been implicated with several other Old Irish lords in rebellion against Cromwell's government in 1648; Cromwell's campaign in response was brutal and effectively ended for good, Irish resistance to English political control. When Cromwell's forces arrived in the district, fighting was vicious – a bitter siege of Limerick, 25 miles to the south, left no less than 5,000 townspeople either killed by the battle or by the plague which broke out. Not surprisingly, after Limerick surrendered, retribution by Ireton's men in Clare – including Dysert O'Dea – was severe. After Clare Castle surrendered as well, the Cromwellians went on up to the Burren, a few miles north of Dysert O'Dea, where Ireton famously reported 'there is not water enough to drown a man, wood enough to hang one, nor earth enough to bury him.'
Kellys had started to appear in Dysert during the 17th century. Darby was either a grandson of the Kellys who settled there after the Battle of Kinsale in 1602 or a grandson of the Kellys that moved there after the Cromwellian Settlement, or possibly a son of the Kellys that moved there after the Battle of Aughrim in the 1690's. What we are certain of is that Darby Kelly, who was born early in the 18th century, lived in Drummina and was buried in Dysert in 1787. Darby married Bridget Harrington and they had at least two children, Patrick and Richard. Patrick inherited much of the lands at Drummina when his father, Darby Kelly, died. Patrick married Chuck Brew and had 12 children, and they were fortunate to prosper through a very rough period.
The late 1700s and early 1800s was a very troubled time in the Dysert area, caused by religious tensions, evictions and harassment of tenants. This was compounded by the fact that by the 1820's farming conditions were becoming very hard, and famine was said to have affected the area through the failure of the potato crop. Patrick and his family survived and prospered through all this, although two of his 12 children were ordained in Rome, but died of cholera on a ship on their return trip. Their youngest child, Thomas, married Bridget Coffey, whose family owned large tracts of land in Tipperary. They had 11 children and the youngest, Bridget Mary 'Pidgie' Kelly, was born in 1887. As a young girl, Bridget was sent away to get a great education at Loreto College, and it was there she started to develop a brilliant command of the English language. During her early 20's Bridget was persuaded to stay in Broadford to look after her first cousins, the Coffeys. In 1914, when she was 27 years old, she married Patrick Michael on his return from the Boer War campaign. They had 10 children in total, although two were stillborn. When her husband died, Bridget was only 47 years old and she had to raise eight children ranging in age from 1 to 19. Fortunately, Patrick's cousin, Mickey, from nearby Cree House, who was 32 years old at the time, stepped in to help take care of the children and the farm.
Bridget was a traditional farmer and she resisted the efforts of her boys to mechanize the farm. In the early 1960's a disaster struck Clonina House. One autumn evening after the harvest and the hay barn were full, the entire barn burned down. All the hay was lost leaving the cattle with no feed. Bridget and her family were very popular in the area and all the neighbours came to the rescue. Her husband's cousin, J.J. Kelly, led such an amazing effort to help out the popular Bridget that the hay barn was overflowing and some had to be returned to the amazingly generous neighbours. The cattle were fed again. Soon after that event, Bridget left Clonina and lived out her life with her children in Northampton, England. Patrick's death was devastating for Bridget and she never fully recovered, although she remarkably lived another 37 years. Her youngest son, John, took over Clonina, and his family is still living there today.
Note:
The Kellys of West Tipperary and according to Bishop Denis Kelly of Ross: the Kellys of Nenagh, Roscrea and Dundrum (West Tipperary) are all the one. The Kellys left Galway (Portumna, Tynagh/Athenry) around 1660 according to tradition
John Kelly of Drumgill, Borrisoleigh, erected a headstone to his father in the church of Ireland cemetery of Templederry in County Tipperary
Erected by John Kelly in memory of father Darby Kelly who departed this life in June 1792 aged 70 years.
The Kellys of Dysert O'Dea had a Darby born around the same time as the Kellys of Drumgill (Tipperary) had a Darby born. The DNA testing shows that the Tipperary Kellys are one with the Dysert O'Dea Kellys.
---
Ireland Reaching Out (Ireland XO)
A volunteer-based, non-profit initiative which builds vibrant, lasting links between the global Irish Diaspora and parishes of origin in Ireland.
The following is taken from a recent publication.
For further information and a subscription, contact info@irelandxo.com
Earl Grey Emigration Scheme 1848 – 1850
Six Ships. 4,000 Irish Orphan Girls. It is a little-known fact that during the Irish Famine, over 4,000 young Irish women were sent from workhouses in Ireland to work in Australia. Today their descendants number in the tens of thousands. Many are eager to find out the circumstances surrounding their ancestors' epic journey and to reconnect with their Irish place of origin and the community living there today.
Earl Grey Emigration Scheme
4,114 young Irish women were sent to Australia to provide local labour and to address the chronic gender imbalance of the time.
---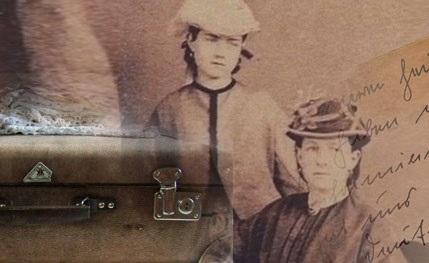 137 Girls from Mayo Barbara Barclay looks at the fate of young women from 4 workhouses in the West of Ireland, who travelled to a new life in Australia.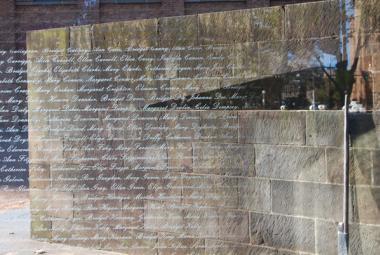 ---
Membership Drive
As some of you may know our paid up membership numbers are decreasing, due to a variety of factors. Some members fail to renew and we lose sight of them; some unfortunately pass away and family members do not renew the membership; others move house and we don't get notified of new addresses, and so on and so on!
If you, our members, can persuade one of your family or Kelly friends to join the Kelly Clan Association, this alone would double the numbers of members. Not such a difficult task and the Council are also on the same quest. The membership fee keeps the Association alive by way of paying for the website, production of the newsletter and certain concessions for members attending the bi-annual Gathering.
Those of you who pay for a family membership may not be aware, but that membership only includes family members under the age of 18. Therefore, if you have a family membership which includes sons or daughters over the age of 18, please encourage them to become full members in their own right. Being a fully paid up member entitles you to nominate and vote in the AGM, put forward ideas to promote and improve the Association and also be eligible to become full Council members. Incidentally we do have spaces on the Council to accommodate more people.
The Association does need "new blood" and it's up to all of us to ensure that we spread the word far and near to ensure that this wonderful organisation thrives and prospers.
Membership rates and methods of payment are shown below and you will see that we have converted relevant amounts into other currencies which may help some of you
On behalf of the Kelly Clan Council I thank you for your loyalty and good luck with your efforts.
Mary Kelly
---
Website
If anyone is having difficulty logging onto the site or accessing/using the forum, please e-mail Gerry Hegarty at admin@kellyclans.ie
---
SUBSCRIPTIONS TO THE KELLY CLAN
Payable Annually
| | | | |
| --- | --- | --- | --- |
| | FAMILY | SINGLE | LIFETIME |
| EU | 30.00 | 25.00 | 250.00 |
| AUS $ | 50.00 | 42.00 | 410.00 |
| CAN $ | 45.00 | 38.00 | 368.00 |
| GBP | 28.00 | 24.00 | 220.00 |
| US $ | 35.00 | 30.00 | 285.00 |
[Contact Tina O'Kelly, tinaokelly68@gmail.com, for information on PayPal]
or
with a cheque, in the currency of your country, to:
Tina O'Kelly, 1 Cois na Feadan, Caragh Road, Naas, Kildare, IR
New members can join Kellyclans.ie here
---
General Data Protection Regulation (GDPR)
Individuals have privacy rights in relation to the processing of their personal data.
This is a European Union-wide framework which changes the rules on data protection. It provides for a more uniform interpretation and application of data protection standards across the EU.
The Data Protection Act 2018, which was signed into law on 24 May 2018, changes the previous data protection framework, established under the Data Protection Acts 1988 and 2003. Its provisions include:
–Establishing a new Data Protection Commission as the State's data protection authority
–Transposing the law enforcement Directive into national law
–Giving further effect to the GDPR in areas where member states have flexibility (for example, the digital age of consent)
The above is taken from http://www.citizensinformation.ie
Further information is available at: www.dataprotection.ie or www.gdprandyou.ie
Kellyclans.ie Privacy Policy is GDPR compliant and can be viewed here. PRIVACY POLICY
---